About
Planting Pigments is a multimedia piece which sits at the intersection of plants, colors, and makings in the past and present. It draws on historical techniques to examine the small-scale production of pigments, paints, and dyes, as well as to consider the maker's responses to and the results of the creative process, among other topics of concern.
Planting Pigments is a growing piece. At the moment, it comprises of three parts:
A digital booklet, which is available for viewing under the

Booklet

tab.
Physical artwork created using the watercolor medium and exhibited within the digital booklet.
A collection of pigment and paint samples created by international makers from many backgrounds, also documented within the digital booklet.
If you are interested in interacting or collaborating with Planting Pigments, please share your work on social media platforms with the hashtag #plantingpigments or send us a message through the Contact page. Please note that all content on this site falls under Creative Commons Attribution-NonCommercial-NoDerivatives 4.0 International License. This site does not host commercial activity, though you may link to your site if you so choose.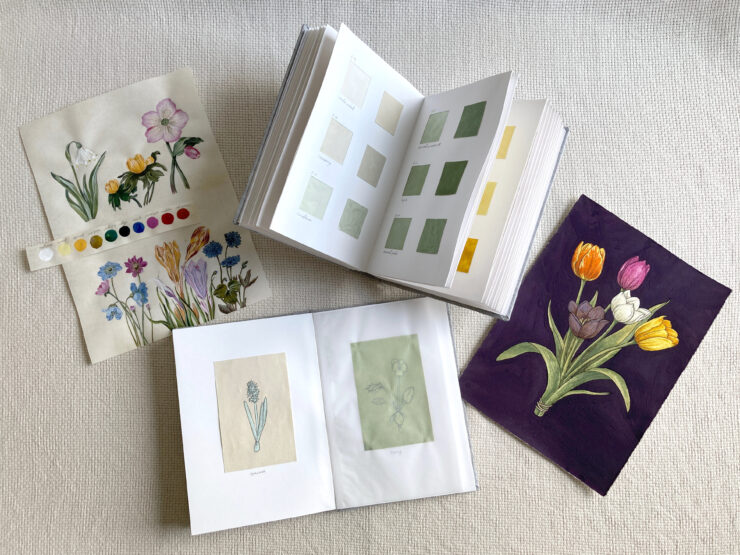 Planting Pigments is created by Jessie Wei-Hsuan Chen.